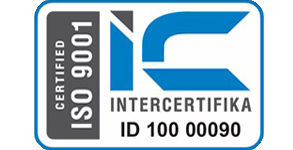 Company activities:

Commercial production of extra high purity xenon and krypton

Development, design and manufacture of equipment for production of extra high purity gases and gas mixtures

Execution of scientific and research works and development activity in the domain of production of gases of wide range including investigation of physical and chemical properties of individual components and gas mixtures

Execution of orders for development, manufacturing, assembly, starting-up and adjustment of plants for generation of mixtures for production of a large group of gases including krypton, xenon and neon
About us
The company Chromium Ltd. specializes in production of rare heavy gases like Xenon and Krypton of ultra high purity as well as in development and manufacturing equipment for gas mixtures production and high and ultra high purity gases production. The company's capabilities include regular scientific and research works and development activity to create new techniques in these fields. Particularly several unique plants for production of Xenon and Krypton at above 99.99999% purity by volume content of the base component were created. There are no similar plants in the world.
In 1991 the research workers of the chair "Cryogenic Engineering and Air Conditioning" of the Moscow State Technical University named after N.E. Bauman founded the company "Chromium" Ltd. During its lifetime the company organized a number of factories producing raw mixes at large metallurgic and chemical complexes in the Russia's territory that made it possible to have own raw material sources for heavy inert gases production. A factory for super high purity Xenon and Krypton production was constructed in town of Murom, Vladimir region, Russia. The company has a high scientific and research potential, it organized a design department and engineering works that gave the possibility to develop, design and manufacture all types of apparatuses and plants used in the field of pure gases.
CONCEPTS OF ACTIVITY:

Be responsible to the Customers guaranteeing high quality and timeliness of the contact execution

To improve continually a production basis for the purpose of pure gases and mixtures production meeting growing demand of the Customers

To conduct scientific and technical works and development activity to create modern and innovative equipment for production of mixtures and pure products of separation

To organize own raw material production at metallurgical and chemical complexes of Russia